Indian car market is abuzz with the news of newly exposed Maruti multi utility viechle (MUV). Earlier coded as R3, Maruti has named the car Ertiga ,if rumors are to be believed. It is based on the
Maruti R3
concept which was displayed at the auto expo in New Delhi in 2010.
Maruti Ertiga price
in India is expected to be around Rs 7 to 10 Lakh. Ertiga is really a charming name for a family car.
Maruti Ertiga review
is echoing with positive expectations.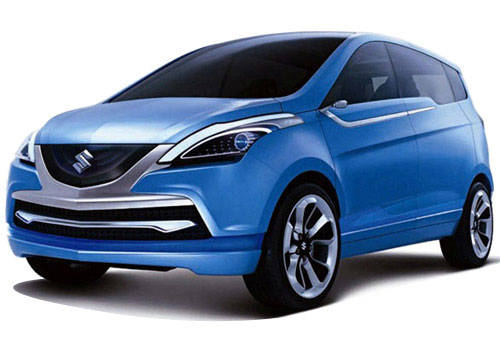 See More
Maruti R3 Pictures
Read More on
Maruti R3
As the pictures reveal, the nose of the
Maruti Ertiga
may look twin to Ritz while the interiors are much akin to newly launched Maruti Swift. Whereas Maruti Ertiga has provided additional room inside the car , the wheelbase has been stretched to 2740mm which is more than Ritz hatchback. The roof of Maruti Ertiga is higher that also ensures more space for head and shoulders. Maruti Ertiga will come with both petrol and diesel engine options. The petrol engine will be a 1.4 Liter K-series unit producing about 87Bhp-130 Nm unit while the diesel engine could be a 90 Bhp-200Nm unit of the tried and tested 1.3 Liter Multijet diesel engine. The Maruti Ertiga dimension is 4.26 Meters and has seating capability of 6-7 adults with comfort. It employs power steering with 5 manual gears. For your comfort it employs air conditioner but that comes without climate control.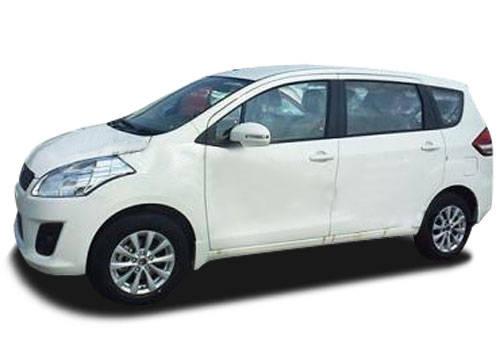 See More
Maruti Ertiga Pictures
Read More on
Maruti Ertiga
Maruti
Ertiga
is expected to be available in at least six variants: LXi, VXi, ZXi, LDi, VDi and ZDi . The expected color shades of Maruti Ertiga are Blazing Red, Torque Blue, Silky Silver, Arctic White, Glistening Grey and Midnight Black. In terms of looks, comfort and convenience Maruti Ertiga will compete with Toyoto Innova, Sumo Grande and Mahindra Scorpio. The company takes care of making Maruti Ertiga the best family car. Its roominess makes sure that Indian families enjoy a happy weekend.
-