Car manufacturers in India are all set to make this Diwali a sparking one with the launch of latest cars in Indian car market. The month of September and October are expected to be lined-up with latest models of the cars and Tata Motors ready to take full advantage with the launch of another car in SUV segment named as Tata Merlin in Indian car market. Tata Merlin is an upgraded version of already exist Tata Safari in India.
Tata Merlin price in India
is expected to be placed slightly over Rs 10 lakhs.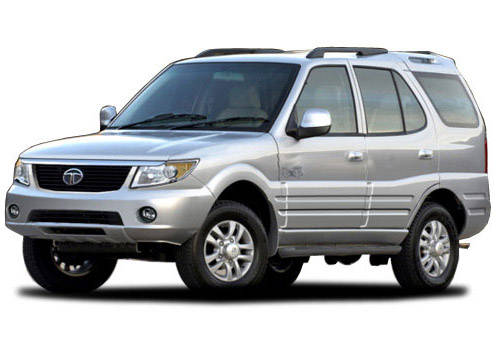 See More
Tata Merlin Pictures
Read More on
Tata Merlin
Tata Merlin review suggest that it will be equipped with a 2179cc 2.2 Liter DICOR engine which delivers a maximum power of 140 Bhp at at 4000 rpm and a peak torque of 320 Nm at 1700rpm. It will adorned with a five-speed manual gearbox which offers power to each wheel in every shift. It is also expected that Tata Merlin will come with an integration of six-speed manual gearbox. It will be the same 7 seater just like Tata Safari.
Tata Merlin
is expected to features some advanced technology like ESP (Electronic Stability Program) and it also come with side airbags and traction control. Tata Merlin will have new headlights, tail lights and all-new fog lamps in order to look different from Tata Safari and the rear and front bumpers are also new on Tata Merlin. It will also comes with an integration of handling and safety features such as Anti-lock Braking System which avoids skidding while applying sudden breaks , EBD, Stability Control etc. The SUV is expected to come in both the two-wheel drive and the four-wheel drive options. Tata Merlin will compete with the likes of forthcoming Mahindra W201 Globe SUV and already launched Force One SUV.