Hyundai India recently launched its most awaited small car,
Hyundai EON
in Indian Market. The EON has achieved great response from the car buyers since its launch.The company is having target to sell around 1.5 lakh units of EON in India every year. The company launched only the petrol variant of EON in India. Due to high interest rates and volatile petrol prices, the sales of petrol cars is decreasing in India and the crowd is moving towards diesel options. Hyundai made a move and is now planning to launch the LPG variant of Hyundai EON in country. Hyundai EON LPG is recently spotted on Chennai Roads, during its test run. So it can be expected that the car will be launched very soon in India. Hyundai EON price for petrol variant is tagged at Rs. 2.69 lakh, while the price of LPG variant is yet to be announced.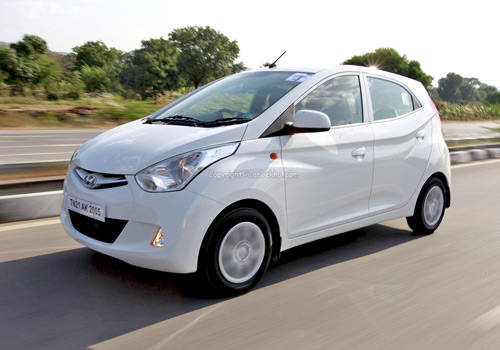 It is said that the
Hyundai
India will bring Hyundai EON LPG variant by the starting of next year, 2012. The small hatchback will come with LPG kit, which will be more relaible and have long lasting effect. The LPG Eon will surely be a cost effective car because the kit adorned will make the maintainance of the car in an affordable price points. Currently Hyundai EON is powered with a three-cylinder 814cc petrol engine which generates a maximum power of 56 Bhp at 5,500 rpm and a maximum torque of 76.5 Nm at 4,000 rpm. Eon interior comes with an integration of various gadgets like music stereo system, support for USB/AUX, power steering, power windows and airbags for the driver.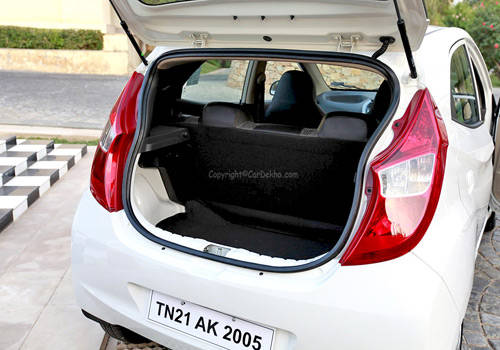 It is also speculated that the LPG variant of Hyundai EON will offer a decent
performance
, which will definitely increase its demand as compared to petrol variant of the car. If the petrol prices continuously increases, the LPG variant of EON will certainly be a first preference for the car buyers in the market.