In the present scenario, Indian car market is flooding heavily with the new car launches and upgraded version releases because of this festive season. Skoda India is not an exception. The German car manufacturer Skoda has replaced some older version of its popular hatchback Skoda Fabia with its new variants. Skoda India has launched these new variants ahead of this festive season to lure the customers. Skoda offers the two base variant Skoda Fabia Active and Skoda Fabia Ambition. Other than this Skoda has also launched the two packaged variants of these base versions- Skoda Fabia Active Plus and Skoda Fabia Ambition Plus.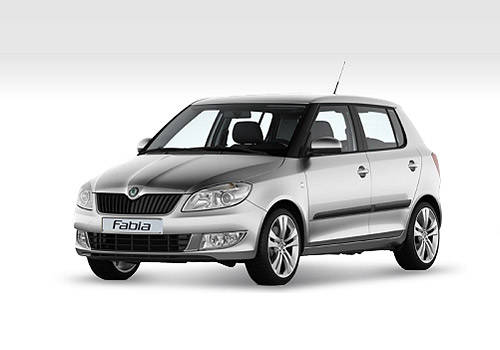 See More Skoda Fabia Pictures Read More on Skoda Fabia
Skoda Fabia review reveals that all the four variants are available with both petrol and diesel engine option. Both the petrol and diesel variants are come packed with a powerful 1.2 L engine at different price. One one hand Skoda Fabia price for the petrol variants is mentioned below, Skoda Fabia Active is available at Rs 4.39 lakh and the Skoda Ambition is priced at Rs 4.85 lakhs. The package variants Skoda Active Plus and Skoda Ambition Plus are tagged at Rs 4.59 lakhs around Rs 4.99 lakh (ex showroom Delhi) respectively. On the other hand the diesel variant of all the four model are available at following price. Skoda Fabia Active and its packaged version Active Plus is available at - Rs 5.46 lakh and Rs 5.66 lakh respectively. Skoda Ambition and Ambition Plus are priced at Rs 5.94 lakh and Rs 6.08 lakh (ex showroom Delhi) respectively.
See More Skoda Fabia Pictures Read More on Skoda Fabia
These newly added member in Skoda's family posses advanced Electronic Braking System (EBS) that co-exists with ABS technology. All the variants come with front dual airbags for enhanced safety. With the launch of these new packaged models Skoda has put one step ahead of its rivals like Nissan Mirca, Volkswagen Polo and Hyundai i10.