The Czech carmaker is all set to launch its new entry level sedan Skoda Rapid in the Indian market. The new sedan is in its testing phase and one can catch the glimpse of the car on Mumbai-Pune highway. Skoda has started the production of Skoda Rapid at its Chakan plant. As per the available details, it is believed that Skoda Rapid is the extended version of existing Skoda Fabia hatchback. It is the same story which was earlier written by Volkswagen with Volkswagen Vento, an extended version of Volkswagen Polo sedan. Yet company has not revealed any details about the Skoda Rapid price, still everyone is lingering on. It is speculated that Skoda Rapid will launch after Diwali might be in November.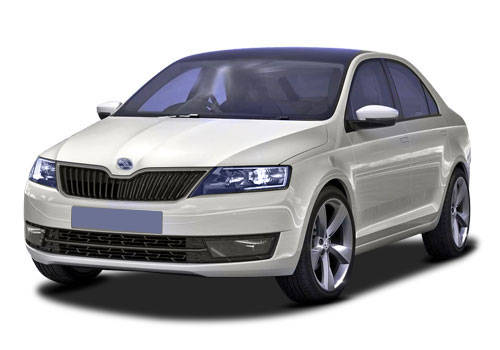 See More
Skoda Rapid Pictures
Read More on
Skoda Rapid
The new Skoda Rapid sedan is the first car under Skoda's stable that is designed and developed specifically for the Indian market. The front of the car is very much inspired from the Skoda Fabia. The new sedan Skoda Rapid features that are heavily borrowed by Skoda Fabia are eye-shaped headlights and the Chrome finish front grille with fins attached vertically including the fog lamps. On the other hand the side profile is quite similar to the Volkswagen Vento. Since the car borrows many features with its predecessor that helps Skoda to cut down the price of the upcoming car.
See More
Skoda Rapid Pictures
Read More on
Skoda Rapid
Technically, Skoda Rapid will be available with both diesel and petrol engine option. Both the versions share common automatic transmission gearbox. Since Skoda Rapid also shares its interiors with Volkswagen Vento which indicates that Rapid will surely be a spacious and luxurious car. Skoda Rapid review suggest that it will offer 80% of localization. Since Volkswagen Vento price starts at Rs 6.99 lakh, reveals that Skoda Rapid will be tagged a bit low, might be somewhere around Rs 6.5 lakh-Rs 7 lakh.