Hyundai EON LPG cheapest car is the Hyundai Eon. Hyundai Eon's success leads the company to introduce its LPG variant of the car. This model of
Hyundai Eon
is going to launch in the middle of 2012. This car is best for those who want to buy an economy car and with that it's too stylish and good looking also.
Hyundai Eon Price
starts from Rs 2.69 lakh which is quite an attractive and very affordable price but the LPG model will go to increase the price of the car by Rs 80,000.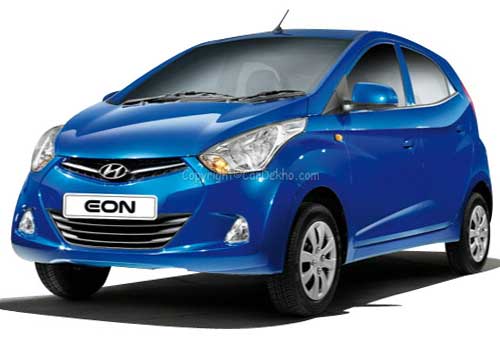 According to
Hyundai Eon Review,
the Hyundai Motors will equip the EON with LPG kit with the compatibility to switch between the petrol and the LPG option to increase their sales as in coming months the price of petrol and
diesel
seems to high than LPG, and the price of diesel engine technology is also high. The auto major has developed this version of Hyundai Eon by incorporating various strategies to overcome the high price to give a tough competition to its competitor Maruti Alto.
According to
Hyundai Eon Pictures Hyundai
Eon is available in six variants as: Hyundai Eon D-Lite, Hyundai Eon D- Lite (O), Hyundai Eon Era, Hyundai Eon Magna, Hyundai Eon Magna (O), and Hyundai Eon Sports. The features included in fully loaded version of
Hyundai
Eon are power steering, front power windows, air conditioner, driver side airbag, body coloured bumpers, music system with 4 speakers, USB port, aux-in and remote levers for fuel lid plus tail gate. It's a stylish and fluidic designed, it has chrome finish front grille, crystal clear front fog lamps, tall clear lens tail lamps looks very unique and modern, stylish wheel covers and gives look of alloy wheels. Its interiors are featured rich and spacious which fulfil your dream of car