Ford India most of the time pulls up an act that surprises the spectators and car lovers alike and with something like this on their mind the carmaker is planning to have 45 new dealerships opening in a day!!The D day is Thursday, February 16. Definitely not a easy feat as there are quite a few car manufactures do not even have these many dealerships in all let alone to have so many in a single day. This move will most certainly strengthen the presence of this American Company in the country.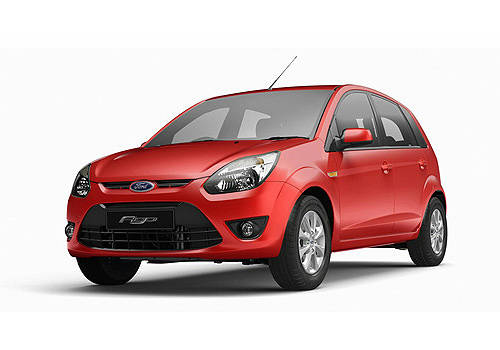 Many trade experts are viewing this move as a prelude to a new model launch, as last time when Ford had opened 28 dealerships across India it was accompanied by the launch of their model
Ford Figo
, so anticipation is high that we may see a new Ford model also launching with these new dealerships. However, official quarters have completely ruled out any such possibility so for the time being we can only say that Ford India trying to win over the customer confidence by providing efficient service facilities with the help these new outlets.
Though carmaker has categorically denied any new launch but we cannot help speculating that soon we will have a launch of Ford Ecosport. This model again has a potential to achieve the same success in its segment that Ford Figo managed to do a couple of years ago. Last month carmaker had unveiled Ford Ecosport at a grand event at Taj Palace in New Delhi, just a couple of days before the start of 2012
Auto Expo
. This first look of the model has already established it as a very stylish and trendy SUV. As for the engine specifications official statements have states that the
Ford
Ecosport is powered by 1L 3-cylinder petrol engine That churns out maximum power of 120ps and 170Nm of maximum torque that is coupled with super low CO2 emission levels of 140g/km in India.