The
Hyundai Elantra
is in the news once again, not a long time back this model was showcased at the North American International Auto Show, where it even won the title of the best looking car. This time we have reports that a new 2 door version of this model was put on display at the Chicago Auto show. All this simply shows that this Korean auto giant knows how to get in the news. So now we have both the four door sedan and a 2 door coupe grabbing the spotlight at two different events this year. But we all will have to wait for the launch to know the Hyundai Elantra price.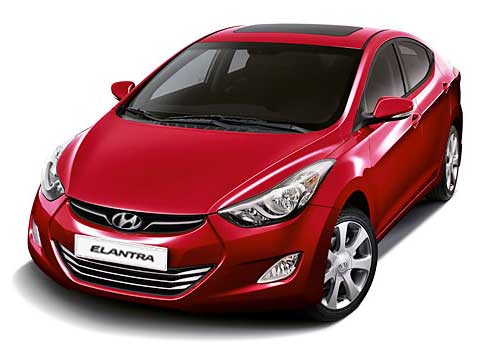 To start with the technical details of the coupe it is powered by 1.8-liter four-cylinder engine that produces impressive power and torque numbers of 148 horsepower and 131 lb-ft respectively. This engine is the same that powers Elantra sedan. The power is greatly enhanced by Dual Continuously Variable Valve Timing (D-CVVT) that adorns the engine along with the 6 speed
automatic gearbox
that powers the front wheels. Reports are that Hyundai will be bring out the Elantra in the US market in the second half of the year 2012.
This Korean car maker is already famous for its Fluidic model has continued with the same design lines while transforming the 4-door sedan to 2 door
Hyundai
Elantra Coupe. So a look at the pictures of this model shows how the doors of new Elantra are elongated as it is a coupe also the headlamps of the model look like sparkling gems on the model which looks lean as well as aggressive. As for thre fog lights they are faintly different with new designed trunk at the rear spoiler. As for the inside the cabin there are hardly any significant changes as compared to the sedan. Though with the increase in wheelbase and overall length of the car, the cabin space in this coupe is significantly more than the one we can see inside the cabins of Honda Civic Coupe and the Kia Forte.