Foiling the attempts of all the competitors to dethrone it from the spot of the best selling model, Maruti Alto has once again proved that it is the best. The model has been recognized as the world's best-selling small car for one more time. For all the
Maruti Alto
fans it is good news that this model has won the title of world best selling small car for second time in a row. As for the statistics the small car has won this title for the year 2011 by selling an impressive 3,11,367 units in India till date. Records just are made for this model because it is the only car that has managed to cross the 3,00,000 sales mark.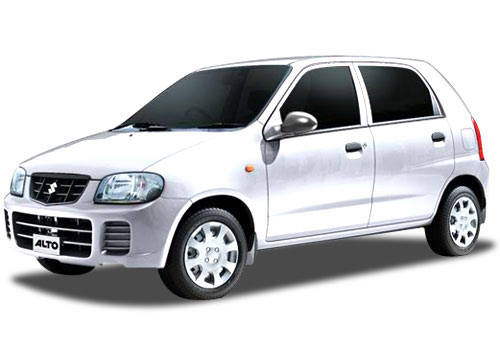 The model was clear winner with its nearest rival way behind with numbers even under the 3,00, 000 mark. The nearest rival was Volkswagen Golf that registered a sale of 2,93, 454 units while the third spot was secured by Fiat's small hatch Uno which sold 273,537 units. If these names sound unfamiliar both the models VW Golf and Fiat Uno are selling like hot cakes in the Brazilian car
market
and their success there has helped them in secure spot among the top three best selling small cars of the world. The major reason for the success of this model is Maruti Alto price that is highly economical.
Elated by the achievement Chief of Maruti Suzuki India Mayank Pareek said that Maruti Alto proved that it is the undisputed leader in the small car segment and it will take some time for the new car to even match up to its number let alone removing it from the top spot. Even the recently highly publicised Hyundai Eon or any other small car has failed to impress and win over the confidence of the indian customers that Maruti Alto has managed to build over the years. Though detractors may say that it lacks the fluidic design but Maruti Alto pictures show that it has all that it takes to impress the Indian customers. Industry trend shows that the small cars usually score impressive sales figure in the emerging car markets. Currently the two significant emerging car markets of the world are India and Brazil, so every car maker is eyeing the two countries as their potential markets. It may come is as a surprise that
Maruti
's Alto has beaten the likes of renowned international brands VW and Fiat to be adjudged the highest selling model of the World!!