So, the steeping input cast has finally forced the Indian auto giant Tata Motors to hike the prices of their models. The latest news coming from the company is that it will be increasing the cost of all of its car models except two models namely the Tata Nano and
Tata Aria
. Monetarily the customers will now have to shell out more money in the range of Rs 7000 to Rs 12000 to any of the company's model. Depreciating value of the Indian Rupee is also to be blamed for this rise in prices as
economically
a price hike reduces the impact of the currency fluctuations.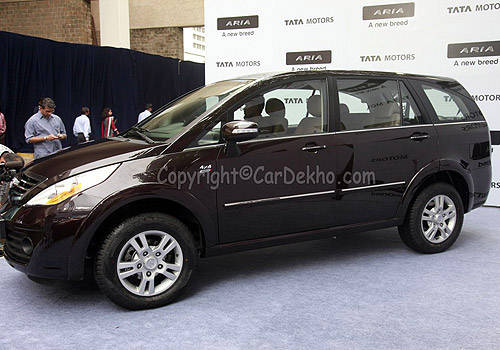 These new prices have been come into force from February 10, 2012 across the country. Tata Motors is one of the last carmakers to hike the prices of the model. A main reason for this was the fact that the carmaker was struggling with lesser demand of Tata cars in India during that time. But the New Year was marked with an impressive growth figure of around 16 percent in the month of January.
Most of the auto cos had increased the prices of their models with the onset of the year 2012, some of the companies that were left out like Maruti, Toyota and a few more waited for some more time but then they also announced a price hike. So the first month of this year was marked by most of the car companies announcing the hike in prices.
Tata Motors
is one of the last companies to join the band wagon. As per the percentage this hike is somewhere in the range of 1 % to 2.5 %. Most of the people are expecting that with most of the companies now announcing the price rise now there will be a stability in car prices for some time, it just may not be so. A lot is going to depend on the policies for the car industry in the next budget.