The Japanese Automobile manufacturer Nissan cars launched its Nissan Micra to compete head on with best in class mileage car Hyundai cars Hyundai i10. Talking about the looks of both the cars styling of both these cars is quite cool and trendy. Hyundai i10 was launched about 2 years ago, but its looks still look fresh enough to compete with newly launched Nissan Micra. The exteriors of Micra looks much more rounded and attractive to eyes when compared with Hyundai i10. If we compare the dimensions of two models we can say Micra is considerably taller and slightly wider as compared to Hyundai i10 . So in terms of exterior look Nissan Micra wins the Race .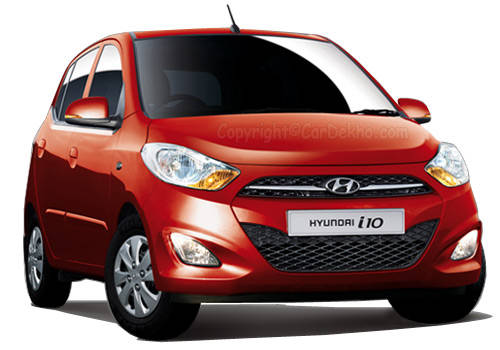 If we compare the Engines, Nissan Micra runs on a 3 Cylinder HR 12 Nissan Engine, providing a maximum power output of 75 BHP @ 6000 RPM and a maximum Torque of 104 Nm Torque @ 4000 RPM, while Hyundai i10 is equipped with 4 Cylinder Kappa Engine, providing a maximum power of 79 BHP @ 5200 RPM and a maximum Torque of 11 Nm Torque @ 4000 RPM. Here the Kappa engine appears as a clear winner in terms of performance. The Nissan Micra has an extra edge, it comes with an integrated climate control but it comes only with its top variant. Hyundai i10 interiors look classy because it has been a long time when it was launched and does not look as attractive as Nissan Micra. So Nissan Micra wins the battle in terms of appearance and features.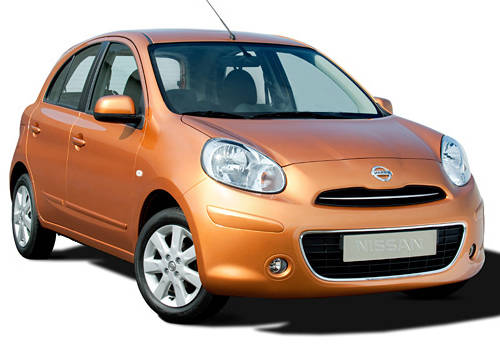 Now the vital thing is the cost of both the models, comparing prices- Nissan Micra price ranges from Rs. 3.75 Lakhs-4.65 Lakhs, the Various variants in Nissan Micra are - Nissan Micra XE costs approximately Rs. 3.75 Lakhs , while Nissan Micra XL cost is Rs. 4.25 Lakhs and the costliest is the Nissan Micra XV with price approximately Rs. 4.65 Lakhs. On the other hand,Hyundai i10 price ranges from Rs.4.10 Lakhs - Rs.5.12 Lakhs , the various variants in Hyundai i10 are- Hyundai i10 Kappa Magna Metallic which costs around Rs. 4.10 Lakhs , Hyundai i10 Kappa Sportz GLS Metallic which costs Rs. 4.37 Lakhs , Hyundai i10 Kappa Asta GLS Metallic with approximate cost of Rs. 4.97 Lakhs and the most expensive is Hyundai i10 Kappa Asta WS GLS Metallic with cost of Rs. 5.12Lakhs. To favor a particular between Hyundai i10 Kappa and Nissan Micra is difficult , if you want power and pick-up then pick Hyundai i10 because of its power and torque ratings, But if you want more comfort and looks and slightly lower power ratings you should prefer Nissan Micra. I shared that Chevrolet Spin Car Review.