Car enthusiasts are quiet excited with the launch date of Nissan Evalia, which has still not been disclosed officially. However, it has been rumoured to be launched on 25 September. The car has stunning bodyline, but due to design in the rear end, it does not look so much appealing. To have a look into the appearance of the car, one can view Nissan Evalia pictures available all over the internet. The car offers great deal of safety measures for both driver and passengers, who are riding in the car.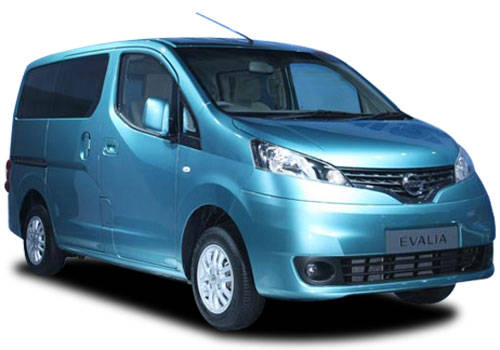 Nissan Evalia features a diesel engine of 1461 cc. The diesel engine is similar to the engine, which was installed in Nissan Sunny model. The car can accelerate to very high speed due to 5 speed manual transmission in the engine. The 1.5 dCi diesel motor can generate power up to 85 bhp and torque up to 200 Nm. Apart from the diesel engine, the car is also loaded with MPV, which has incorporated many other accessories in the car such as rear view camera, intelligent key, power steering, highly advanced air conditioning system, good quality audio system, etc.
This model of Nissan Cars has rear drum brakes and many other comfortable features. The car is appropriate option for accommodating 7 individuals at one go. The seats in the back can be folded, if it is required. So, you can make the car spacious by folding the seats in the rear end of the car. During your tour, you can safely load your luggage in the back of the comfortable and luxurious car. The all new MPV, Nissan Evalia might zoom on 25th September.
As per the Nissan Evalia review, the car offers a huge range of safety deals for the passengers. The car has been provided with anti-lock braking system and EBD. The presence of SRS front bags have been added to the safety measures. A wide range of headlights in the bikes are also quiet effective in providing the best illumination during night. So, you can safely drive the car in dark night due to presence of strong halogen based headlight. Nissan Evalia price is expected to lie in between 9- 12 lakhs, which is quite reasonable. The cost of the car is quite appropriate for the Indian customers, so it is expected that the car will have high sale in India. Nissan is yet to make its position strong in the Indian market, thus it has been flooding the latest models in India too. Last year went good for Nissan as it observed growth in its almost all the segments. Its sales graph has increased in the past two years and as per the trend, Nissan will make its mark soon among the Indian clientele too with its new launches. Nissan launches its first MUV Evalia in india.