Maruti is the ruling manufacturer of
hatchback cars
in the Indian car market, company had launched Maruti Ertiga a MPV in Indian car market which is performing quite well since its launch, by getting almost 33000 bookings in a month. Ertiga is going to be a tough contender for Toyota Innova ( ruling MPV in Indian car market), Mahindra Quanto or we can say Mini Xylo, and many vehicles which lies in price bracket of Rs.5 lakh to Rs. 10 lakh. Quanto is basically a smaller version of Mahindra Xylo. Mahindra is the ruling company in Indian SUV car market from a long time and recently mid size car was launched by the company, Mahindra Quanto. Maruti Ertiga price ranges from Rs. 5.90 lakhs to Rs. 8.60 lakh, whereas Mahindra Quanto Price is tagged at Rs. 5.99 lakhs and varies up to Rs. 7.57 lakhs.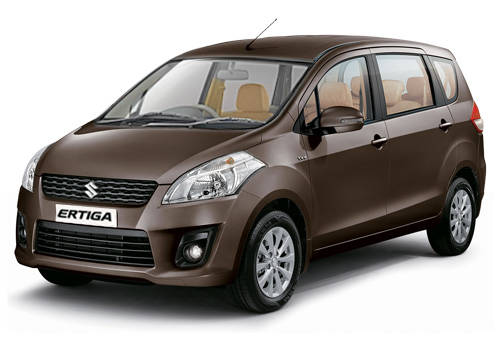 MPV from Maruti is available in the market in seven different models with both petrol and diesel engine options. On the other hand mini version of Xylo is available in 4 different models with diesel engine only. Heart of Maruti Ertiga is blessed with 1.4 liter petrol engine with displacement of 1373cc. Engine is capable of producing the power of 93.7bhp with the peak torque of 130Nm. Car can accelerate from 0-100 in 15 seconds. Diesel variant of the car comes with 1.3 liter turbojet DDiS Diesel engine which is capable enough to produce the power of 88.7bhp with peak torque of 202.2Nm. Car can accelerate from 0-100 in just 15.5 seconds. Both the variants of MPV are offering the top speed of 155 km/-hr.
Mini SUV from Mahindra is available in the market in four different models all with diesel engines. Heart of mini SUV is blessed with sub 1.5 liter diesel engine, which can produce a power of 100bhp @ 3750rpm with peak torque of 240Nm @ 1600-2800rpm. Engine of the car is basically a toned down version of Mahindra mHawk 2.2 liter engine. Car is equipped with five speed manual transmission gearbox. Mini SUV can accelerate from 0-100 in just a time gap of 17.41 seconds. It is expected that next generation Mahindra Quanto will be having a rear wheel drive which will zoom up the car.
At present some Mahindra cars are already running on Indian roads like Xylo, XUV 500, Scorpio.
Maruti cars which are already running on roads are Alto, A-Star, and many more.