The Italian manufacturer Fiat India is famous for their stylish cars. The company has launched recently its premium sedan Fiat Linea T Jet in the Indian car market. This multinational company works jointly with India's very own and most trusted company Tata Motors and the Indian subsidiary is said to be established on the ninth position. There are quite a few splendid and luxury vehicles in the stable of Fiat cars and it is one of the fastest growing company of the world. This sedan is firstly launched in the year 2009 but because of a very few reasons the production of the car was stopped and again launched in 2013 and have been doing impressive revenue generation for the company in terms of sales.
The price range is very impressive and it can be purchased by the middle class of people as well. The company has decided to give the Fiat Linea T Jet price range between Rs. 7.69 lakh to Rs. 8.94 lakh (Ex-showroom, New Delhi).According to the price range, it is affordable for both middle as well as economic class people in the country. The company has blessed this sedan with 1.4-litre petrol engine with the displacement of 1368cc and the engine is capable to produce the 111.72bhp of power at 5000 rpm and 207Nm of torque at 2200 rpm. The acceleration and pick up of this stylish sedan car is also good with the impressive top speed of 170 kmph and the car can reach the speed of 100 kmph from the standstill in just 12.6 seconds, which quite a thrilling experience for the passengers sitting inside the sedan. But at the same time, there are no any vibration inside the cabin, even when the vehicle is driven on the bumpy roads.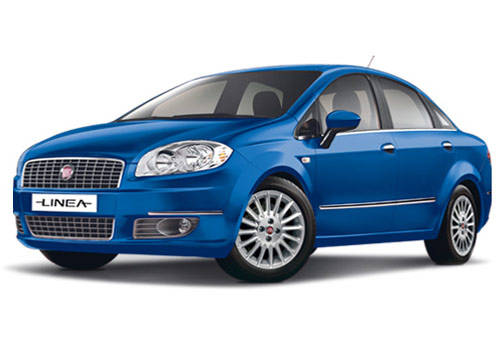 As far as Fiat Linea T Jet pictures are concerned, it is loaded with quite a very inviting exteriors. The front part of the sedan has a very aggressive look with a wide body color bumper, enlarged radiator grille with a lot of chrome treatment, well shaped head light cluster and many such features that gives the sedan a wonderful look. The Fiat Linea T Jet features are good. The company has given this stylish sedan a number of safety features as well as interior aspects too. The car is blessed with ABS, EBD, airbags, which is advanced and dual stage, seat belts with warning indicators, tilt adjustable power steering and many other such aspects. Apart from these, there are various other features like storage box, boot space, an advanced music system, power steering wheel with mounted audio control and a lot of other such aspects. Fiat India has just started promoting their new innovative and stylish 2013 versions of Fiat grand Punto sports car and it's feels more ecstatic.