The fluidic Verna since its debut is doing wonders for the Korean manufacturer in India. Hyundai is the second largest car manufacturer in the country with its offering in almost entire segment second to Maruti Suzuki. The Hyundai Verna with the manufactures fluidic sculpture design scheme eradicates the blandness of the previous generation vehicle and the car turns out to be a head turner. The coupe inspired roof-line along with the array of segment first features and eye catch fluidic design sales of this flagship sedan of Hyundai cars are sky high since its launch. The manufacturer silently updated the vehicle with minor cosmetic changes and available this Hyundai at all dealerships across country. The Hyundai Verna price starts from Rs. 7.29 lakh for the base while the top end comes at Rs. 11.48 lakh ex-showroom capital region of our country.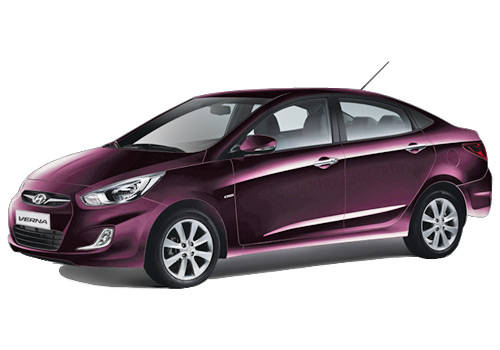 Let us talk about the changes first, Hyundai Verna pictures shows that the facelift is minor. Majority of the changes are seen inside. Now, we get back illuminated buttons for the power window, steering mounted buttons and few buttons on the dashboard. The rear sets now sports two head rests instead of three available in the current version on sale. The top of the line variant of the car now, rides on newly styled alloys wheels. Only four alloys are provided by the manufacturer, spare wheel comes with steel rim only. Day time running LED's were expected with this facelift but the company dropped this out from this recent refresh. It will sorely be missed by the customers as they will always see on the road its younger sibling the i20 flaunting its DRls. Rest of the Hyundai Verna features offered currently will remain same and are retained in this updated version.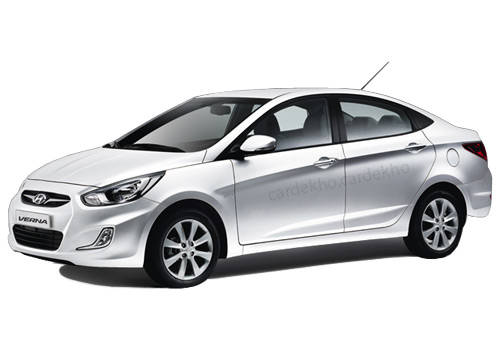 Mechanically, the car will be same as before and is offered with four engine options two petrol and two diesel versions and three transmission options. The 1.4 and 1.6 petrol churn out 105 and 121 break horse power at 6300 Rpm respectively. The diesel counter parts 1.4 and 1.6 muster 88 and 126 break horse power at 4000 rpm respectively. The Verna is a very spirited car, it cruises well on the free ways and city manoeuvring is bliss thanks to its electronic power steering. It is the most powerful vehicle in its class. However, the car does not give you the confidence of a planted ride on highways due to its soft spring and hardened dampers. At high speed the automobile gives bumpy slightly unsettled ride. Though, the city potholes are soaked very well by the auto mobile. This mild refresh on the car will help it to cope up with the current offering in the segment and soon to be launched face lifted Fiat Linea.